Start 'Em
Quarterbacks
---
Gardner Minshew @ CIN – Beowulf finally looked like a rookie against a strong Saints defense that appears to have figured it out. Now he gets a cake walk against the Bengals who are allowing the 4th most points to QBs in the league (22.1 FPPG).
Josh Allen vs MIA – Allen is fresh off the bye and gets the hapless Fins in Buffalo who are giving up the most fantasy points per game to quarterbacks at 25.0 ppg. After trading Zay Jones, look for Bobby Foster to re-enter the mix and stretch the field.
Dak Prescott vs PHI – Dak has been off to a hot start this year and now he gets division rival Carson Wentz in Prime Time on Sunday. The Eagles secondary is absolutely putrid, surrendering 33 FPPG to WRs and 19.5 to QBs. Philly just got decimated by Kirk Cousins and Stefon Diggs, and if Dak has Amari and Gallup back, expect the fireworks to continue.
Daniel Jones vs ARI – Danny Nickels goes home to face the poor Cardinals defense that's getting dunked on everywhere and giving up 24.5 FPPG to opposing QBs. Shepard, Engram, and Barkley are all practicing and expected to return, which will help him significantly, but keep an eye on the injury report come Sunday.
Jared Goff @ ATL – I'm gonna take a victory lap on the Goff call last week against the 49ers. That defense is legit and Goff has been awful, (Gawfful, if you will) BUT hope remains. He gets to go to the Dome and face the porous secondary of the Falcons who are second in the league for points allowed to opposing QBs (24.9) and WRs (29.4). So, really, if not now, then when?
*Long shot of the Week –Ryan Tannehill vs LAC
Running Backs
---
Leonard Fournette @ CIN – The Bengals are tied with the Dolphins for league-worst 28.8 FPPG allowed to RBs. Fournette has been an absolute bellcow this year with his increased usage in the passing game. Fire him up with overall RB1 upside this week in all formats.
Phillip Lindsay vs KC – Lindsay has the #GRIT factor. A 5'7 185 lb UDFA running back shouldn't see the level of success that he has at the professional level, but this dude can straight ball. He's averaging 16.7 FPPG this year and the Chiefs are allowing 21.8. Lindsay should catch a lot of passes in this one as well with the expected negative game script and could punch a few in if the Broncos see the redzone.
Derrick Henry vs LAC – El Tractorcito let us down last week, but I'm not afraid to go back. The Titans just couldn't get anything going offensively, which led to the benching of Marcus Mariota. With Tannehill officially starting his first game at home versus a Swiss-cheese Chargers run defense, look for him to lean on Henry early and often to open up the passing game. Chargers are top 10 in fantasy points allowed to RBs, with an avg. of 21.4 FPPG.
Devin Singletary vs MIA – Singeltary's hammy is finally good to go after taking the bye week to get healthy. The Fins are getting shredded in every facet of the game, surrendering 28.8 FPPG to RBs. Even if they ease him in, I do not see them overloading Frank Gore with touches in a game that should be easily decided. In a secondary role, during the 4th quarter with the game in hand, Tony Pollard smashed on 13 carries and 3 targets back in week 3 for 25 fantasy points.
Josh Jacobs @ GB – Jacobs is coming off the best game of his career in London versus the Chicago Bears. He tore them up for 123 yards on the ground and 2 touchdowns, which is no easy feat. Now fresh off the bye, he gets the Packers funnel run defense that's allowing 23.4 FPPG.
Tevin Coleman @ WAS – Coleman has looked electric since returning from injury to Kyle Shannahan's RB rotation. Last week he saw 3 targets and 18 carries, and 16 the week before. He should continue splitting work with Breida, but this is more of a 1A and 1B scenario where both should produce healthy stat lines. The Washington R-Words are getting gashed in the run game for 21.6 FPPG.
*Long shots of the week – Royce Freeman vs KC, Chase Edmonds @ NYG
Wide Receivers
---
Michael Gallup vs PHI – After seeing what Stefon Diggs did to this Philly secondary last week, it's become vastly similar to the Arizona–>Tight End Flowchart. Simply start your WRs against the Eagles, who are giving up league-worst 33 FPPG to enemy receivers. Cooper, Gallup, and Cobb are all questionable though, so follow these situations closely heading into Sunday.
Robert Woods / Brandin Cooks @ ATL – Fire up all the Rams WRs this week in the Dome against the Falcons. Look for them to rebound after that pitiful showing last week against the 49ers. We've yet to see a big game from Brandin Cooks, so maybe McVay finally gets him rolling this week. The Falcons are conceding 29.4 FPPG to opposing WRs so there should be plenty to go around in this one.
*John Brown vs MIA – Smokey should have a field day against this Miami secondary with Xavien Howard nursing an injury, likely sitting this one out. The Fins are giving up 27 FPPG to opposing WRs. He popped up yesterday with a groin issue, so monitor heading into Sunday. If he sits, I like Robert Foster even more.
*Christian Kirk @ NYG – We'll have to wait and see if he suits up, but I love Kirk's ceiling in this game if he plays. Kyler has been doing it all himself recently and we just haven't seen Fitz or KeeSean hit that ceiling with Kirk sidelined. The Giants are giving up 29.3 FPPG to opposing WRs, 3rd worst mark in the NFL.
TY Hilton vs HOU – TY returns from the bye in a divisional showdown for the top of the AFC South in Lucas Oil against Deshaun Watson. The Texans are top 10 in fantasy points allowed to WR (26.8) and have shown they're exploitable, especially against TY's 4.3 speed.
*Long shots of the week – Albert Wilson @ BUF, AJ Brown vs LAC, Robert Foster vs MIA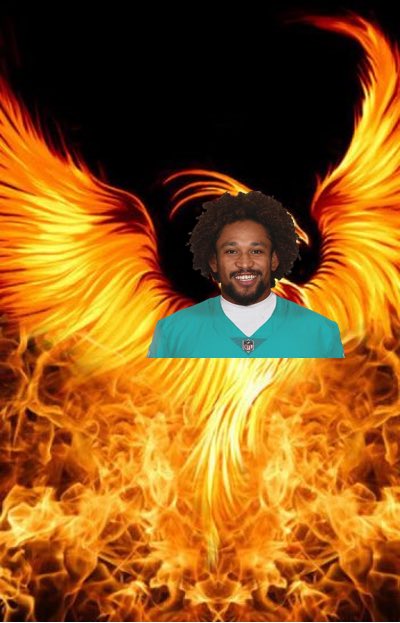 Tight Ends
---
Mark Andrews @ SEA – Andrew's is a set it and forget it player when healthy, and it appears he finally is. Seattle is giving up over 10 FPPG to Tight Ends, bottom 5 in the league.
Hunter Henry @ TEN – Henry didn't waste any time last week going for 100 yards and two scores. Now, he goes to Nashville to face a stout Titans defense that has been exploited by the TE position, allowing 8.6 FPPG, bottom 7 in the league.
Evan Engram vs ARI – F L O W C H A R T. We have an Elite TE AND HE PLAYS ARIZONA??? Engram is healthy and will be good to go this week and should embarrass this Cardinals defense.
*Long shot of the week – Gerald Everett @ ATL, Dawson Knox vs MIA
D/ST
---
Bills vs Dolphins – The Bills are a top 5 defense in the league and get the Fins at home in Buffalo. This is not gonna be pretty.
49ers @ Washington – The 49ers passed the litmus test last week against Goff and the Rams and now get Washington? Yikes. They're a legit top 5 defense.
Jaguars @ Bengals – The Jags have been giving up a number of points on the road this year and just lost star CB Jalen Ramsey to the Rams, but I'm not afraid of Andy Dalton (nor should you be). The Bengals are allowing over 9 FPPG to opposing defenses.
*Long shot of the week – Colts vs Texans, Saints @ Bears
Sit 'Em
Quarterbacks
---
Sam Darnold vs NE – Darnold looked incredibly healthy against the Cowboys last week and is starting to look like a legit franchise quarterback, but don't expect many points this week coming up against the number 1 ranked defense in the league giving up an average of 7.8 fantasy points per game to opposing QB's.
Teddy Bridgewater @ CHI – Teddy Checkdown is heading to Chicago this week who is coming off their bye and looking to bounce back after a questionable performance in London.
Ryan Fitzpatrick @ BUF – Fitzpatrick is confirmed to be back this week, but don't think he'll be pulling off Fitzmagic type numbers against the Bills defense that's allowing just 11.3 fantasy points per game to QB's.
*Case Keenum vs SF – Case is questionable to play, but it really doesn't matter. Sit any quarterback going against the Niners this season.
Running Backs
---
Chris Carson @ BAL – I understand Chris Carson has been playing well these last three weeks, I understand that you don't have the luxury to be able to sit him, but tamper expectations for this week's matchup against the Ravens who have the fourth best-ranked rush defense.
David Montgomery vs NO – Monty hasn't had the greatest start to his NFL career, and I doubt it gets any better this week. The Saints have allowed just 13.6 (5th lowest) fantasy points per game to RB's this season.
Kerryon Johnson vs MIN – Kerryon's YPC this season has been downright awful. I still like his talent, but something about him this season has been off. If you can afford to sit him against the 5th ranked defense this week, do it.
Adrian Peterson vs SF – AD is looking like the biggest benefiter from the coaching changes in Washington after getting a nice 23 carries last week in Miami, but the 49ers are not the Dolphins. Sit Peterson this week against the defense that allows just 8.9 fantasy points per game to RB's.
Wide Receivers
---
Allen Robinson vs NO – Robinson has been lowkey nuts this year. Posting great numbers even with Trubisky at the helm. If possible, sit ARob who is going to get the Marshon Lattimore treatment this week, who forced Mike Evans into early retirement and contained Chark last week.
Terry McLaurin vs SF – Scary Terry is a stud and I am very excited to see how his career progresses. Unfortunately for him, he plays San Francisco this week. If you haven't noticed, fade the Redskins this week.
Robby Anderson vs NE – Darnold is back from his kissing disease and the Jets finally got a big win at home versus Dallas, but the Jets come back to earth this Monday night against the Pats. Robby will be a good play for the rest of the season, but he's going against Stephon Gilmore this week who might just be the best CB in the league.
Marquez Valdes-Scantling vs OAK – Even with Davante Adams out this man has not been serviceable. If he hasn't been able to put up numbers against the Cowboys and Lions with no Adams, he's a sit for me until he shows he can actually catch a football.
Tight Ends
---
TJ Hockenson vs MIN – Rookie tight end's tend to struggle scoring fantasy points, but after his monster performance in Week 1, many of us thought he could be a season winner for our teams. Unfortunately, it looks like the Hock is no different from the majority of rookie TE's throughout history and will continue to struggle his first year. Sit him against the Vikings who are ranked the 7th best pass defense in the league.
Luke Willson vs BAL –After the horrific Will Dissly injury this past weekend, many fantasy footballers went out and got Luke Willson who will now step into the TE1 role for Seattle. To be frank, Willson is not half the player Dissly is and will struggle to put up big numbers. Sit him against the Raven's defense that is allowing just 6.3 fantasy points per game to opposing TE's.
Jimmy Graham vs OAK – Jimmy can not be trusted in your lineup anymore. Rodgers isn't airing it out like in previous years and even when he looks for Graham, he just isn't making the catches.
D/ST
---
Ravens @ Seahawks – Russell Wilson looks like a lock for MVP this season and should feast on the Raven's 25th ranked pass defense.
Texans @ Colts – Colts are coming off their bye and are giving up 4.8 fantasy points per game to opposing D/ST's this season.
Rams @ Falcons – This game is going to be a shoot-out. The over/under is currently at 54.5 and there is a very high chance they go over.